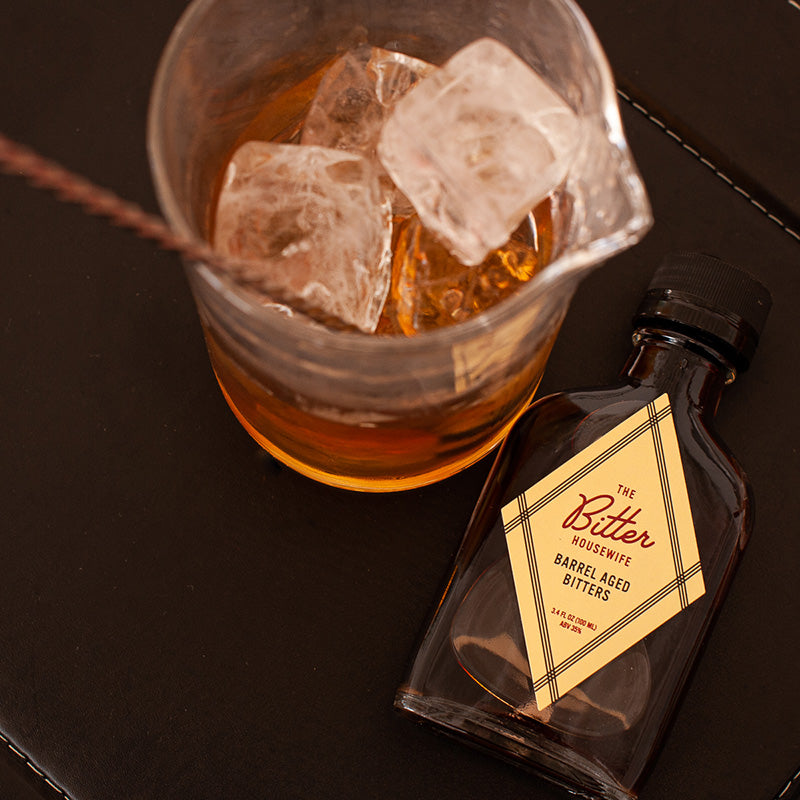 Barrel Aged Bitters
In the early days of The Bitter Housewife, we did a little experiment to see if barrel aging our Aromatic bitters would make a difference. We were pleasantly surprised to find out that it did.
The time spent on oak gives these bitters a richer, deeper flavor with more pronounced vanilla sweetness. They are my go to for spirit forward drinks like a Manhattan.
Shop Barrel Aged Bitters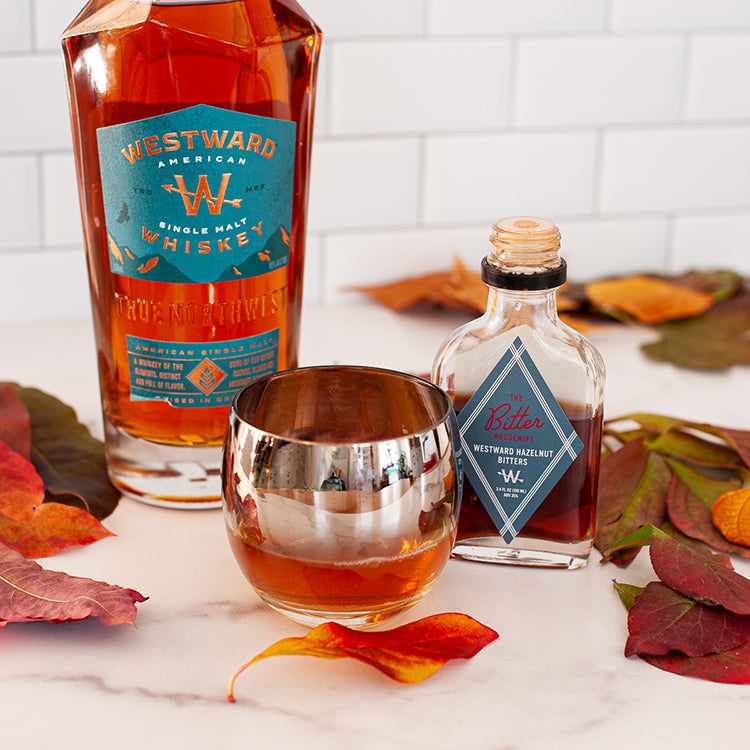 Westward Hazelnut Bitters
Westward Whiskey is all about celebrating their Northwest heritage, so when asked if could make a Hazelnut bitters for a truly PNW inspired Old Fashioned I had to say yes.
Roasted Oregon-grown hazelnuts paired with the warmth of cinnamon and a subtle black pepper spice make for truly unique bitters that bring a bit of the Pacific Northwest to anything you add them to.
Shop Hazelnut Bitters
What people are saying...
"Gimlet Game Changer – (The Lime Coriander) sat rarely used in our bar for quite some time. That is until my wife decided to add some to the Gimlet she was making. The result was hands down the best Gimlet I've ever had."

"If you like orange bitters these bitters are the best orange bitters, and I've tried a lot of different brands. Best old fashioned ever!"

"So Delicious – These bitters are just amazing! Yes, I can't wait to use them in cocktails, but now I'm also thinking of other recipes I'd like to add them to as well. The flavor is magnificent! Well done!"
We Believe In ...
Flavor First

We craft every flavor of bitters to not only taste good on its own but to make your drinks taste the best they can. Bitters should enhance, not overpower, whatever you put them in.

Whole Ingredients

We only use real, whole ingredients for the best possible flavor. You'll never find anything artificial in anything we make.

Transparency

We mean this both literally and figuratively. We use transparent bottles so you can see exactly what you're getting and we list all the ingredients we use so you know exactly what you're consuming.

Usability

The flavors we make are crafted to blend seamlessly into your drinks and to be used in a variety of ways. If you're adding it to your barcart it should make more than one kind of drink.
Who Is The Bitter Housewife?
That's me, Genevieve Brazelton. The Bitter Housewife is about both taking care of people and calling them on their bullsh*t. She's about giving you a pass for doing what makes you happy, especially if it flies in the face of "rules". Precious and exclusive just isn't this housewife's thing. Most importantly she loves a great drink.
More About The Bitter Housewife
How To Use Bitters

Bitters are the unsung heroes of cocktails, the supporting characters if you will. A few dashes is all you need to elevate your cocktail. But what is a dash and why do you add it?

Read Post

What Makes A Great Drink?

I'm here to tell you that anyone can make a great drink at home and bitters are nothing to be afraid of (especially ours) if you keep just a few simple concepts in mind.

Read Post

How To Build A Home Bar You'll Use

Here's a guide that will not only walk you through the basics of building a home bar, but will show you how to grow it over time, leaving you with a bar you keep using.

Read Post
Brazelton

This drink was created for Dan by Genevieve and is a rich, nutty take on a Manhattan. When the stars align she even makes her own nocino and brandied cherries.

Get Recipe

Spanish Spritz

This simple spritz is a perfect balance of crisp cava, spicy ginger, and rich sherry all brightened up with a few dashes of grapefruit bitters. 

Get Recipe

Hot Toddy

My favorite drink on a cold, damp day where you just can't get warm. I also swear by a single hot toddy and a good night's sleep to ward off an oncoming cold. 

Get Recipe