Stock Your Shelves with Award-Winning Cocktail Bitters Made in Oregon!
Fill out the short form below and we'll get back to you with the best way to order. If you already carry us, still fill out the form so that you're the first to know about new products.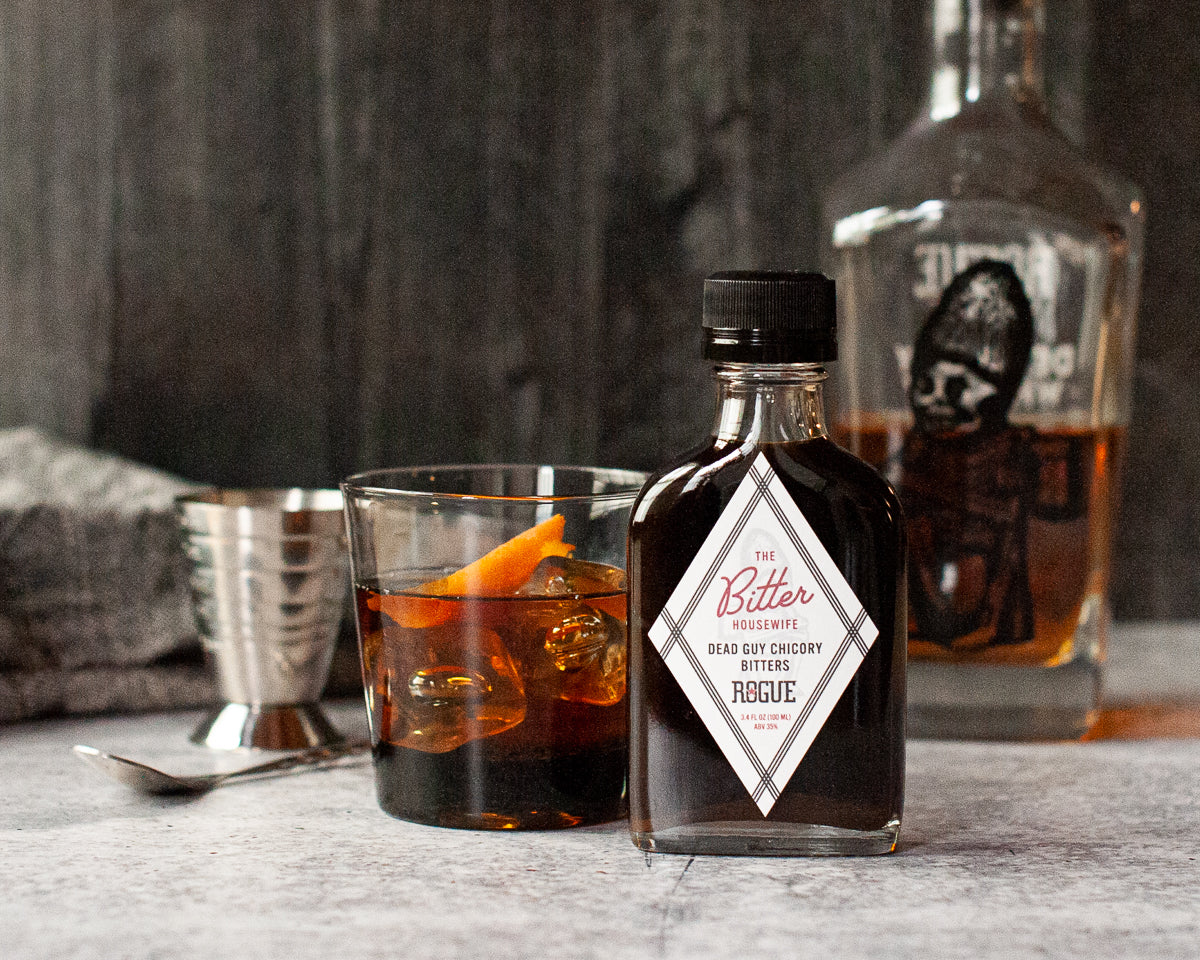 A Collaboration With Rogue Distilling
Rogue brews Dead Guy Ale, then distills it into Dead Guy Whisky, The Bitter Housewife takes the whiskey and makes Dead Guy Chicory Bitters.

Building on the chocolate and coffee notes of Rogue's Dead Guy Whiskey, these rich, layered bitters feature roasted chicory and cocoa nibs for a truly indulgent addition to any whiskey-based cocktail.
Buy Now From Faire
The Bitter Housewife bitters are produced by the wife and husband team, Genevieve and Dan Brazelton, in their own facility in Portland, Oregon using all whole ingredients.
Our Cardamom Bitters won both a Good Food Award and a sofi Gold as well as being named Product of the Year by the Specialty Food Association. Both their Orange Bitters and Westward Hazelnut Bitters were Good Food Award Finalists.
Our Customers Love These!
We've ordered a couple of times now and our customers just LOVE these, especially for gift baskets or with our whiskey items. The flavor variety it great. Thanks for being awesome!
– Ashleigh, InBooze
Sell Like Crazy. Good Range of Flavors.
– Cameron, Current and Furbish
The Brand Name Will Sell Itself.
The Bitter Housewife gives me enough snark and stays on brand for my shop.
– Randy, Neat