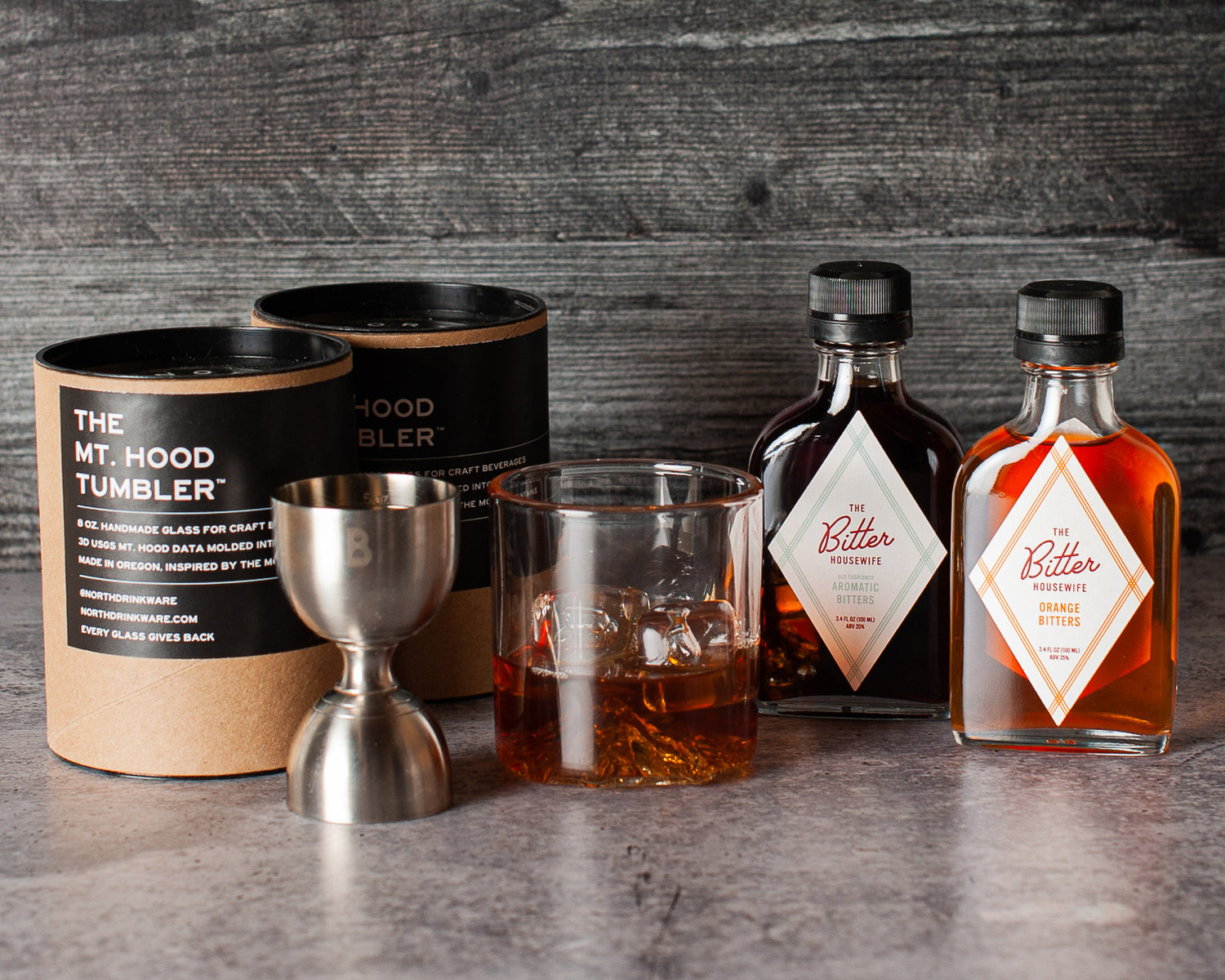 Win an Old Fashioned Kit! A $150 Value
Simply enter you email below and we'll pick a winner.
Old Fashioned Kit
This classic and simple cocktail doesn't need much but calls for only the best because everything shines in its simplicity. We've included a jigger from our friends at Bull in China for all your measuring needs, Two Mount Hood tumblers from North Drinkware to showcase your amazing cocktail, and one bottle each of our Aromatic and Orange bitters.
Why two flavors of bitters for one drink? Some folks swear Aromatic is the only way to go while others will tell you Orange is the best choice. However, we think you should decide for yourself or even try our method, 3-4 dashes of Orange and 3-4 dashes of Aromatic to give you both a citrusy kick and spicy warmth.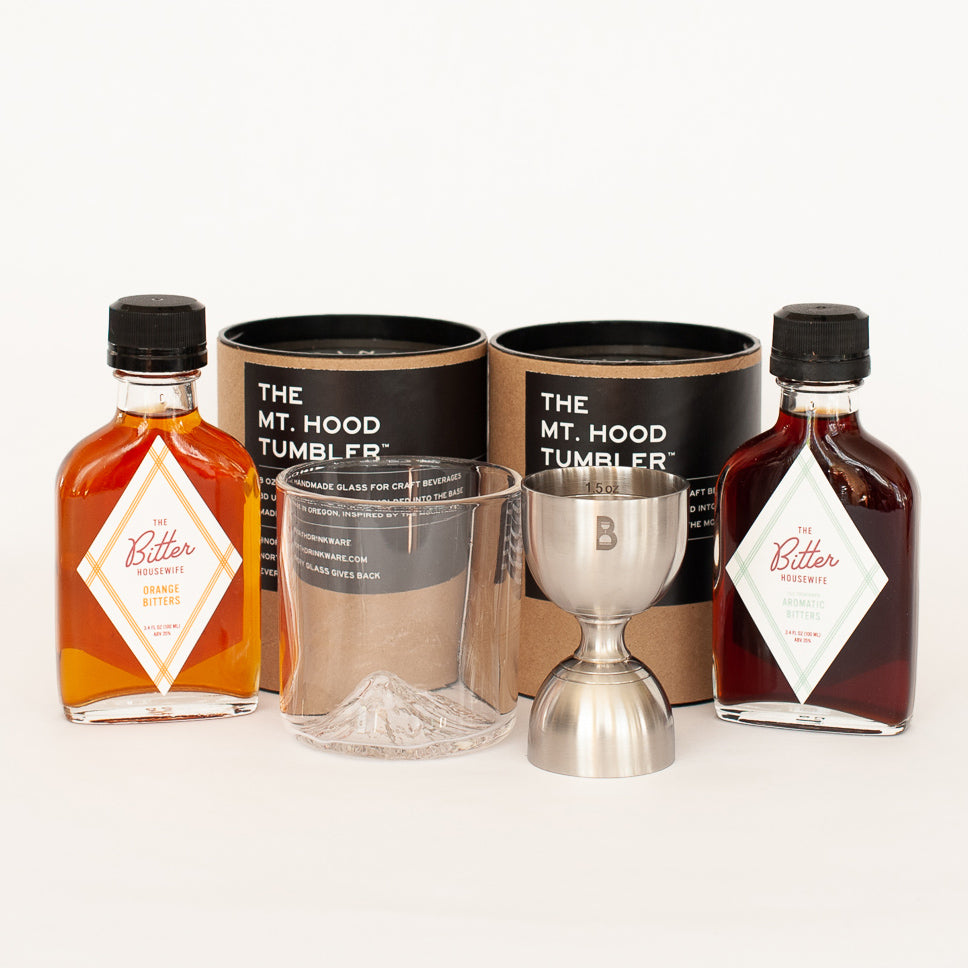 Kit Includes:
• The Bitter Housewife Aromatic Bitters
• The Bitter Housewife Orange Bitters
• Bull In China Bell Jigger
• 2 North Drinkware Mt. Hood Tumblers
A $150 value